There are many approaches to Design Sprints. In this program, you will learn how to use two. Before moving to the specifics of each model, it's interesting to analyze the critical path most Design Sprints approaches share.
The critical path, a common ground between Design Sprint approaches, looks like this: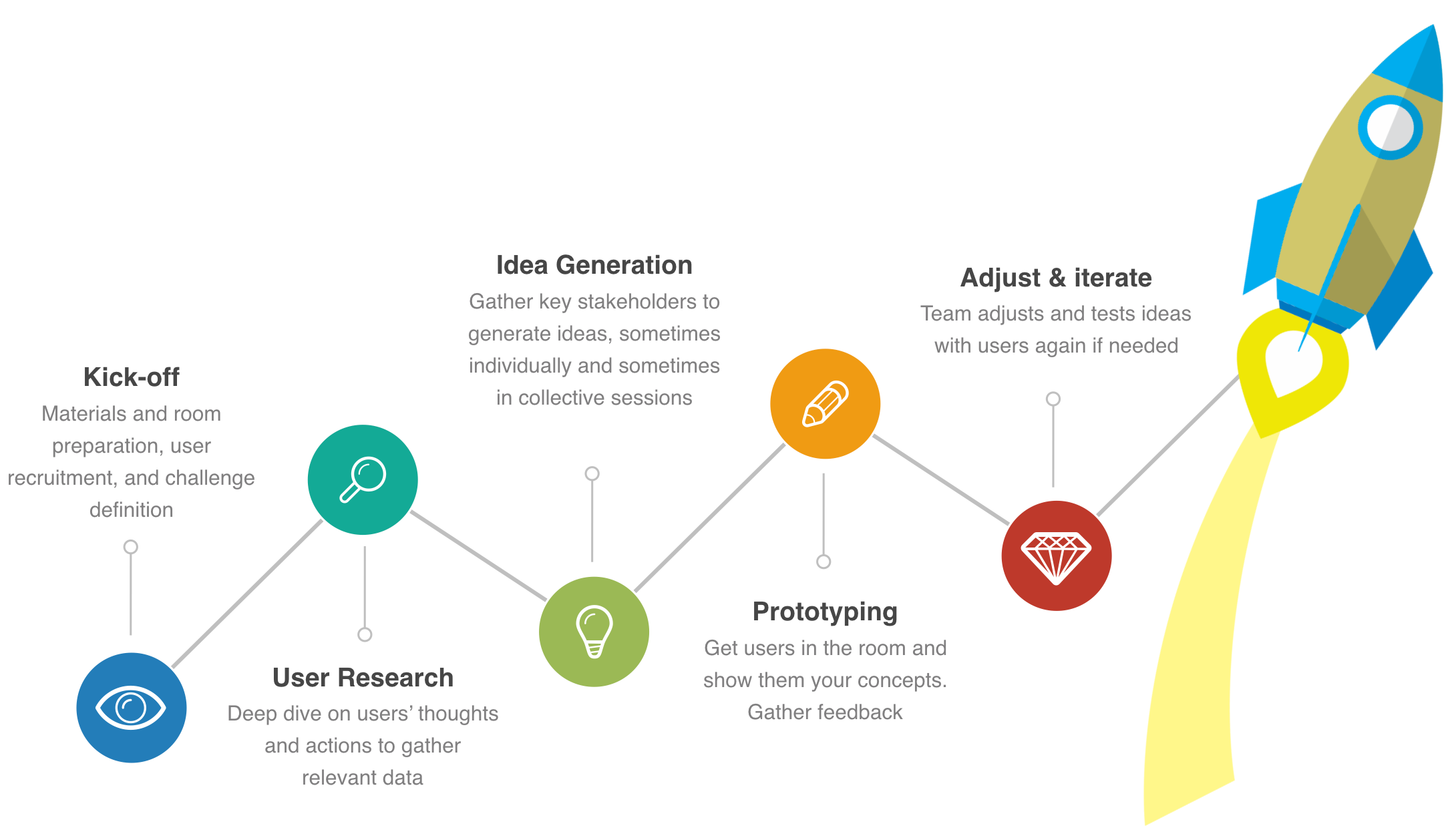 Kick-off
This is where Sprint Masters gather the team, analyze previously known materials, work on user recruitment, and scope the challenge definition.
User Research
Some approaches rely more heavily on human-centered research than others and may differ on what types of users the sprinting team is more interested in having conversations with. This is a crucial stage to inform the team on how to create relevant offers that solve real problems and address real needs.
Idea Generation
This is where the Sprint master and the sprinting team gather together with end users, specialists, and other important stakeholders to generate ideas and refine concepts.
Prototyping
Prototypes are a lot of fun. This stage is where the sprinting team tests the newly created concepts with end-users and gathers valuable feedback.
Adjust & Iterate
Sometimes during a sprint the sprinting team may have the opportunity to make adjustments to their prototypes and run a second prototyping session.
In this program, you will learn the two approaches we believe are the most proven and effective for running Design Sprints. Both models are open (not attached to any particular consultancy firm), have a significant amount of open cases published on the internet, and are being widely practiced by accelerators, scholars, startups, and companies like Slack, Cisco, Ge, 23 and Me, and so on.
However, you will also learn about the thinking that goes behind each tool used by both approaches. This is to give you the leverage to make your own choices and create your own customized tools.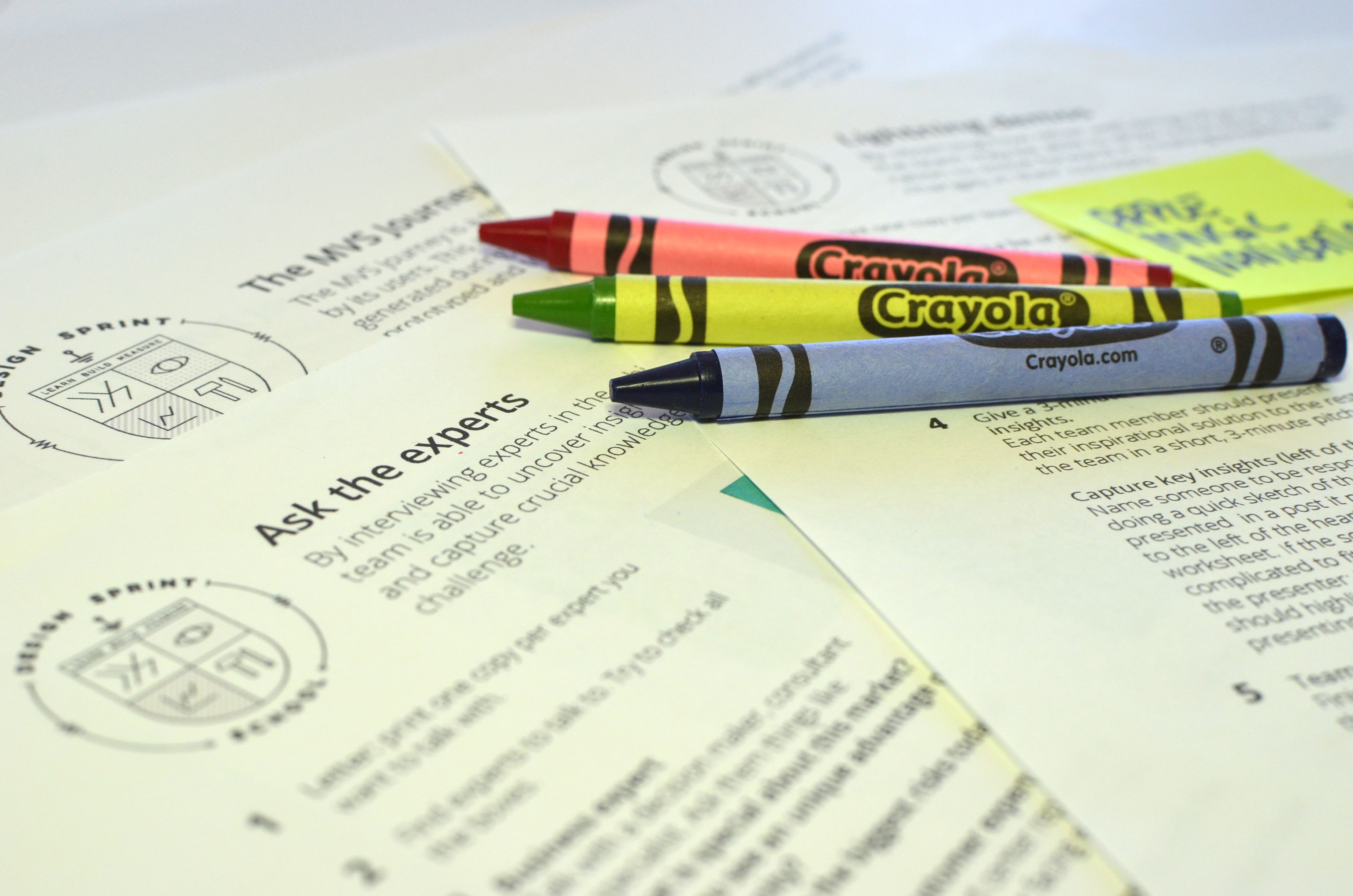 Photo: Some of the canvases you are going to use during this program and on your own design sprints later on.